Well, gang, these were supposed to be completed in time for Christmas. When the lady commissioned them from me, I told her that I wasn't sure I could accomplish that task due to so much going on during the holidays and trying to complete the other 2 major works I had on my table at that time too. So, she was graceful and said that it didn't have to be done by Christmas as she understood.
At any rate, there were finished about a week ago, but, have had delays on getting pics of them. Unfortunately, I just could not manage good pictures no matter what I did so here are the best shots I could get. They are mermaid ornaments. Supposedly she wanted them for a friend who has everything and so she wanted to do something different. LOL They are not my best in my opinion, but they are what they are in the end.
Enjoy!
The first one is Calliope. She is 8" long.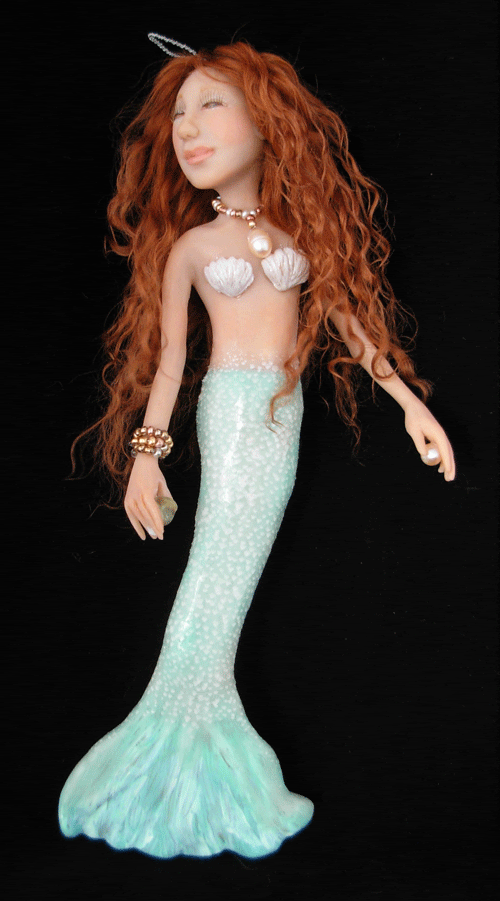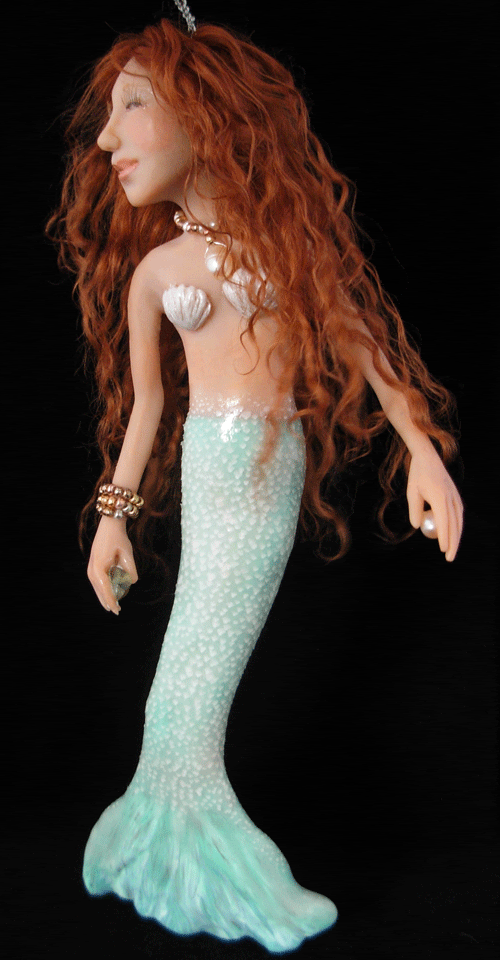 The second is Odessa. She is 7.25" long.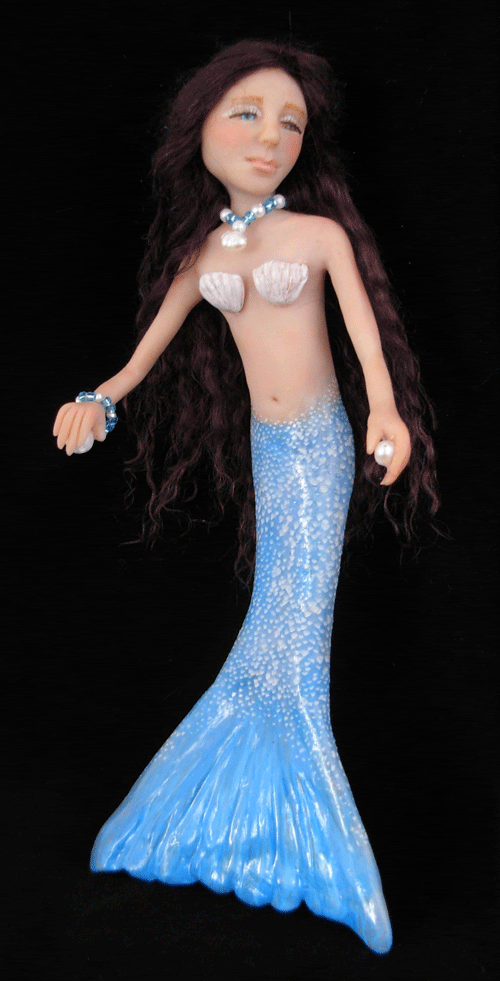 And here she is with her unruly hair. I decided to tie it back with some pearls. haha