Hi all,
Here are my latest tiny glass eyes. For this experiment I used 3mm irises but can go down to 1.5mm and 2mm. Anything below that then the irises start to look a bit mushy.
Anyway, these eyes were made using Glass beads, UV clear gel and a UV top coat plus my printed iris sheets, so no baking, gluing, heat gunning and no horrible smelling resins are needed. It's been done before but I decided to make a tutorial showing how I go about it. I have also baked them in the oven for 2 hour at 130c and then a further bake for 1 hour at 130c to test their resilience to heat.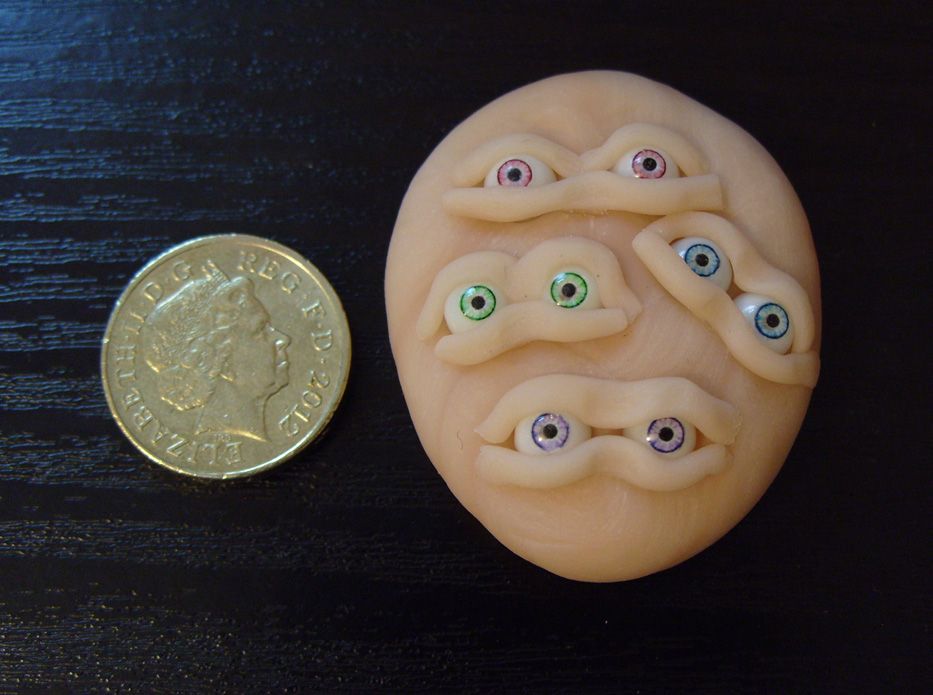 Here are some 2mm iris eyes. I'll be making some 1.5mm iris eyes later as another test.